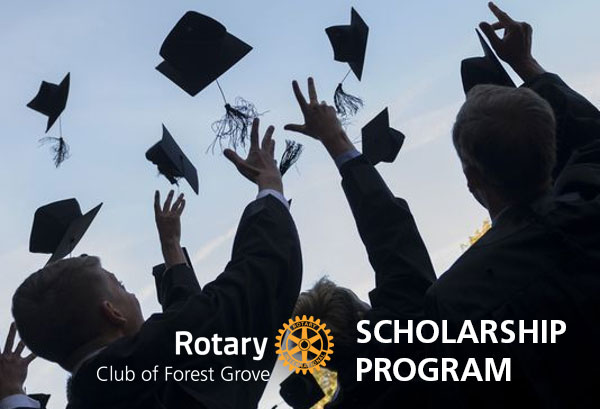 Read About Our 2023 Scholarship Recipients
The Rotary Club of Forest Grove is proud to present scholarships to seniors that live in the Forest Grove, Gaston and Banks school districts. These scholarships are made possible by funds raised by the club's annual car show, the Concours D'Elegance, and other fundraisers.
Students must have home addresses in the Forest Grove, Banks or Gaston school district attendance areas to be eligible for the scholarships.
Rotary will award scholarships to help pay for the first year of college or vocational school to attend any United States school.
Requirements For Application
• Complete Scholarship Application.
Scholarship awards will be based on the student's responses to the questions found in the application form. In addition, scholarship applicants will provide the following:
1. The most current copy of your high school transcript. The transcript must include first semester grades from the 2022-2023 academic year.
2. Two letters of recommendation. One letter should be from a teacher, the other from an employer or adult that knows the student well.
Both the transcript and letters are to be uploaded as PDF files with the application.
Deadline For Application: Apr. 6, 2023 at midnight. Applications that are late or incomplete will not be considered.
Questions: Contact Sharon Olmstead via email, sharon.olmstead8571@gmail.com.