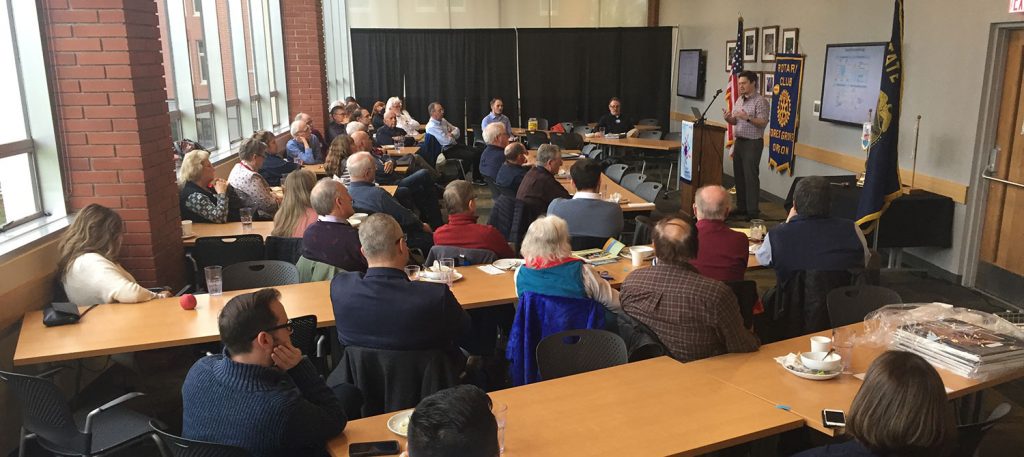 We welcome everyone to join us for our weekly meetings! Our regular weekly meetings take place on Wednesdays at noon at the Cornelius Public Library, 1370 N. Adair St., Cornelius, OR 97113. There is no meeting fee. A meal will be available for a nominal charge.
Directions To Cornelius Public Library (Google Maps)
As per Pacific University policy, all guests on campus are encouraged to be fully vaccinated (including all eligible boosters) but will no longer be required to be vaccinated nor will they be required to provide a negative test.
Inclement Weather: In the event that Pacific University is closed due to inclement weather, we will not meet that day.
Satellite Club Meetings: Our Satellite Club meets on the third Thursday of each month at 6:30 p.m. Location varies by month. Read our Rotary Rewind updates or visit the program schedule on our home page for meeting details.