Forest Grove Rotary Awards Over $26,000 In Scholarships
Posted By admin
---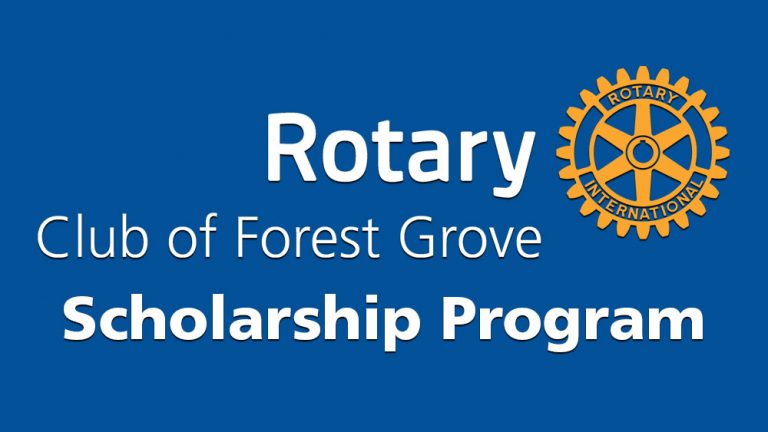 FOREST GROVE, Oregon (June 12, 2020) – Continuing a nearly five-decade tradition in the local community, a total of 16 graduating high school seniors have been awarded over $26,000 in scholarships by the Rotary Club of Forest Grove.
Fourteen students from Forest Grove High School, two students from Gaston High School and one from Banks High School will receive one-time scholarships varying from $750 to $2,000.
A total of 30 students applied for the scholarship program, which is funded through proceeds from the Rotary Club of Forest Grove's annual Concours d'Elegance car show. Scholarship applications were judged on academic success, service and financial need.
"We had another very talented group of applicants," said Scholarship Committee Chair Sharon Olmstead. "We had some tough choices to make from the exceptional group but it is the honor of our committee to present these awards."
Applicants to the Rotary Club of Forest Grove Scholarship program must be graduating seniors residing in the Forest Grove, Banks and Gaston school district attendance areas. The funds are available to use for first-year tuition at any four-year college or vocational school in the United States.
Of the $26,000 award, $8,000 of that amount is being awarded to seniors planning to attend Pacific University, which hosts the Concours d'Elegance. A portion of the proceeds from each year's show is donated directly to the university to be applied to both current student scholarship and the Rotary Club of Forest Grove Endowed Scholarship.
Over the last 47 years, proceeds from the Concours d'Elegance have been used by the Rotary Club of Forest Grove to award over $1 million in scholarships to local students.
Because of the COVID-19 outbreak, the 2020 Concours d'Elegance has been canceled. While the show will return in 2021, donations to the scholarship program are being encouraged to help Rotary award scholarships for seniors in the 2020-21 academic year.
Individuals wishing to donate can send checks (payable to the Foundation of the Rotary Club of Forest Grove) to the Rotary Club of Forest Grove, PO Box 125, Forest Grove, OR 97116.
2020 ROTARY CLUB OF FOREST GROVE SCHOLARSHIP RECIPIENTS
Forest Grove High School: Zachary Burke, Victoria Flores Parra, Alayna Gilliland, Eymar Gonzalez-Ocegueda, Olivia Grosse, Jessica Heinauer, Guy Littlefield, Sophia Mallett (awarded in 2019), Grace Malloy, Alan Rincon, Cameron Robinson, Faith Scheenstra, Piper Stewart, Jordan Vann
Gaston High School: Austin Walker, Caleb Wimberly
Banks High School: Adam Mayo
ABOUT THE ROTARY CLUB OF FOREST GROVE: Established in 1924, the Rotary Club of Forest Grove is one of the oldest and largest Rotary clubs in the Portland metropolitan area.  Serving the communities of Forest Grove, Banks, Cornelius and Gaston, the Rotary Club of Forest Grove is a dynamic group of civic-minded business and community leaders, linked by Rotary's motto of "Service Above Self." The Rotary Club of Forest Grove is dedicated to helping make our local communities a better place to live through the funding of local organizations, especially those focusing on youth, and through service in local projects. Membership in the Rotary Club of Forest Grove is open to anyone who wishes to make a difference in their community, and the world, through service. To learn more, visit FGRotary.org.
---