Hope For The Holidays Is A Success Again In 2021
Posted By admin
---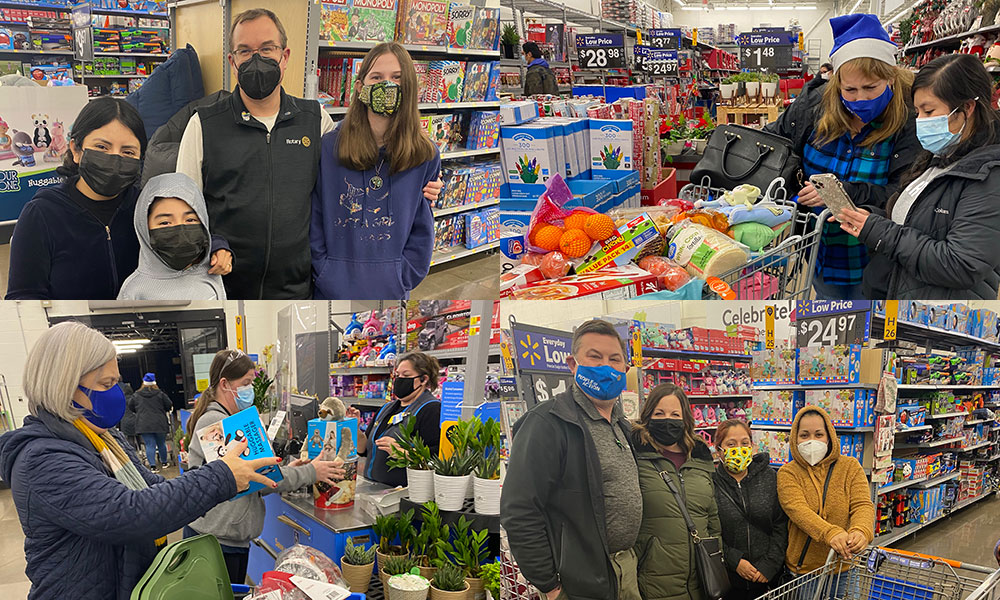 Recap Video | Facebook Photo Gallery
A holiday tradition for the Rotary Club of Forest Grove, the club's annual Hope for the Holidays event was another success.
Hope for the Holidays is a service project designed to help give less fortunate families a little brighter holiday. This year, the project helped 12 families and 48 individuals from the local area. The 12 families were identified and nominated by local school districts and West Tuality Habitat for Humanity.
Each family received a $500 gift card at Walmart and shopped with Rotarian volunteers at our shopping event on Tuesday, December 14. Families used the money to purchase everything from toys for kids to clothing to food and basic essentials.
The gift cards were funded thanks to $9,000 donated by Rotary Club members, proceeds from the club's wreath sale fundraiser and a $2,500 matching grant from Rotary District 5100. Any leftover proceeds from this year's event will be kept in reserve to use for Hope for the Holidays in 2022.
A thank you to the following Rotarians and volunteers for helping to coordinate the event and for helping on event night: Mike & Claudia Yakos, Pete & Parri Van Dyke, Dean & Lori Larson, Luis & Alma Lozano, Melinda Fischer, Blake & Hannah Timm, Caroline Roudry, Lucas Welliver, Julia Kollar and Janet Peters.
---