Rotary Rewind – Sept. 2, 2020
Posted By admin
---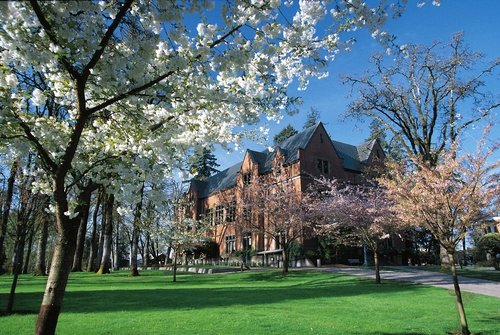 Online Meetings Continue: We will continue to meet virtually using the Zoom Meeting platform for the foreseeable future. Our meetings will begin at our normal meeting time, Noon on Wednesday. All Rotarians are welcome and participating will count towards meeting attendance. Here are the login details (will be the same for all of our online meetings moving forward)…
Direct Link: https://zoom.us/j/183084884
Meeting ID: 183 084 884
To join by phone, dial 669-900-6833 or 346-248-7799 and enter the meeting ID number when prompted.
Zoom App Downloads
Zoom Cloud Meeting App For Android
Zoom Cloud Meeting App For iPhone
Download Zoom Meeting App For Desktop
Steak Sale: Thank you again to all members who made our third Steak Sale Fundraiser a great success. We sold a total of 340 packs of steaks (680 steaks total) this round, which raised $2,040 towards our club's community outreach programs.
The steak distribution took place on Friday. If you were unable to pick up steaks at that time, please contact President Julia Kollar or Jeff Duyck to arrange a time to pick up your steaks.
Through the three sales, we have raised over $8,000 for the club. Thank you! A big thank you to Jeff Duyck for coordinating this effort with Columbia Empire Meats.
Cornelius Elementary Service Project This Friday: Our club will be performing a service project assembling desks at Cornelius Elementary School this Friday, September 11, from 8 a.m. to noon. The desks are part of an effort to make the school ready for social distance once the district can begin hybrid education. No tools will be needed. Face masks are required to be worn. If you are interested in taking part, please contact Blake Timm.
Golf Tournament: Thank you to everyone who came out to annual golf tournament on Wednesday, August 26 at the Sunset Grove Golf Course. In addition to a good time over $500 was raised in support of The Rotary Foundation. In addition to the string proceeds, an anonymous donor paid for the lunches of those members who attend the event. Thank you! And once again thank you to Tim Schauermann, as always, for his efforts to organize the event. Watch This Video For The Tournament Results.
In Memorium – Bob Epler: It is with great sadness that we learned that Bob Epler, who was a longtime member of our club, passed away on Friday, August 28 at the age of 93. Robert joined Rotary back in 1983 and served as club president during the 1992-93 Rotary year. Robert owned EF Nursery for many years before passing the business to his son, Tom. We will post service information once it becomes available. Our prayers and condolences to the entire Epler family. Click Here To Read The Obituary.
Dick Johnston Memorial Fund: The family of our late friend, Dick Johnston, have established a memorial with the Foundation of the Rotary Club of Forest Grove to go towards the club's scholarship program. Donations by check can be sent to the club at PO Box 125, Forest Grove, OR 97116. Donations to the fund are also being online through the club's Square Payment Page.
Murrell, Myers Recognized With Volunteer Service Award: Longtime Rotarians and longtime ambassadors for the ShelterBox program, Jeannine Murrell and Pamelajean Myers will have recognized by the United State government and ShelterBox with the President's Volunteer Service Award.
The award was present for their efforts in 2019 to provide emergency shelter and supplies to people who have lost their homes to natural disaster or fled because of civil conflict.
With help from Murrell and Myers' efforts of raising awareness and funds for ShelterBox, the organization provided shelter and life-saving supplies to more than 145,000 people in 11 countries, including Paraguay after severe flooding, Malawi after Cylone Idai, Syria to support families affected by conflict, and many others. Click Here To Read More
Daybreak Club Bicycle Project: Our friends at the Forest Grove Daybreak Club are looking for bikes to donate to WashcoBikes, a non-profit organization that refurbishes bikes and distributes them to residents in Washington County. If you have a bike to donate, please contact Mitch Taylor at 503-314-0766.
Corn Roast: Despite the pandemic, the annual Forest Grove Corn Roast is going to go on! This year's event will be an eat-in-your-car event at the Cornelius 9 Cinemas on Sunday, September 20, from 11 a.m. to 8 p.m. There will be entertainment on site throughout the day. For more information, or if you are interested in helping sponsor this year's event, please contact Juanita Lint at the Forest Grove/Cornelius Chamber of Commerce.
In addition, the chamber has worked with the City of Forest Grove to put together a temporary Pedestrian Mall this coming weekend. Main Street from Pacific to 21st and 21st from A to College Way from Friday afternoon to Sunday night to allow downtown businesses and restaurants more space to serve customers. If you are able, please go out next weekend and support local businesses!
McDougall Garden: The McDougall Garden, near the big flagpole, is looking good. But just like any garden, weeds will pop up. Rotarians are welcomed and encouraged to stop by and pull a weed or two, even if it is just for a few minutes. Many hands make for light work. Once again, thank you to our garden committee and especially Rob Foster, Geoff Faris and Lucas Welliver for their work in this visible community project.
Rotary Phone Tree: Thank you to everyone who has made our Rotary Phone Tree such a success in caring for our members. Paul Waterstreet has completed the latest shuffle of the list, which is attached to the email version of the Rototeller.
The goal of the phone tree is to reach out and check on every member of the club to make sure they are doing all right and to provide updates on club announcements and activities (Hint: You have a great list to draw from here). The plan is for the tree to be activated every Tuesday. The idea is that for each person to call the next one on the list. The last person on the list should call the team captain to make sure the list is complete. For more information or questions, or if your information on the Phone Tree is not correct, contact Paul Waterstreet.
FGHS Community Food Pantry: Even with schools closed, the need for resources at the Forest Grove High School Community Food Pantry continues. The pantry continues to need the following items to serve the community that is depending on it…
Food: Pasta, Canned Sauces, Tortillas, Rice, Beans, Canned Fruit, Jelly, Peanut Butter, Boxed Milk, Canned Vegetables, Bread, Applesauce, Granola Bars, Fruit Snacks, Macaroni & Cheese, Tuna, Crackers, Maseca and Vegetable Oil.
Hygiene Items: Shampoo, Conditioner, Body Wash, Tampons/Pads, Toothbrushes, Toothpaste, Deodorant, Hair Brushes, Toilet Paper.
Over the summer, the Food Pantry will be open on Monday and Thursday from 2-4 p.m.
If you can donate any of the above items, please contact Brian Burke, bburke@fgsd.k12.or.us. If you wish to make a cash donation to the pantry, Click Here.
Food Pantry Need: The Food Pantry is looking for a 20-square-foot freezer that could be donated to help with keeping more perishable foods. If you know of one that might be available, please contact wither Brian Burke (contact information above) or Bryce Baker.
Take Out Locally!: There are many local restaurants and coffee shops that are continuing to operate for take-out during the stay-at-home order. Those local businesses are seeing a significant drop in business and could use our support. Could you commit to patronizing one of these eateries at least once per week to help stimulate the local economy? Click Here For A List Of Places That Are Opened For Takeout (updated on May 18), courtesy of Court Carrier and Jeff King at the City of Forest Grove.
Past Programs: Did you miss a meeting or want to go back and check out a program again? Most of our programs since May are archived on our club YouTube page. Visit https://bit.ly/fgrotaryprograms.
Around District 5100
Save The Dates: The annual District 5100 Training Assembly is scheduled for the weekend of April 17 and 18. The exact date, location and delivery method is to be determined. The annual District 5100 Conference is scheduled for April 29 through May 2 at the Vancouver Hilton.
Around The Rotary international World
Africa Declared Free Of Wild PolioVirus: The World Health Organization (WHO) on 25 August announced that transmission of the wild poliovirus has officially been stopped in all 47 countries of its African region. This is a historic and vital step toward global eradication of polio, which is Rotary's top priority.
After decades of hard won gains in the region, Rotary and its partners in the Global Polio Eradication Initiative (GPEI) — WHO, U.S. Centers for Disease Control and Prevention, UNICEF, the Bill & Melinda Gates Foundation, and Gavi, the vaccine alliance — are proclaiming the milestone an achievement in public health. They offer it as proof that strong commitment, coordination, and perseverance can rid the world of polio.
The certification that the African region is free of wild poliovirus comes after the independent Africa Regional Certification Commission (ARCC) conducted thorough field verifications that confirmed no new cases and analyzed documentation of polio surveillance, immunization, and laboratory capacity by Cameroon, Central African Republic, Nigeria, and South Sudan. The commission had already accepted the documentation of the other 43 countries in the region.
The last cases of polio caused by the wild virus in the African region were recorded in Nigeria's northern state of Borno in August 2016, after two years with no cases. Conflict, along with challenges in reaching mobile populations, had hampered efforts to immunize children there. Read More
Last Week's Program: Tim Schauermann, Pacific University Reopening
Click Here To View The Entire Program
 Great care has been taken to make sure that Pacific University was prepared to reopen this fall during the COVID-19 pandemic. Rotarian Tim Schauermann, who is a member of the Pacific University Board of Trustees, provided insight last week on the university's reopening plans and the measures taken to make sure that the school can remain financially viable during this time.
It has been a six-month process, since when the pandemic began, to try and make Pacific ready for re-opening. Schauermann said a number of different plans were developed with the goal of being open in-person as much as possible. The plans developed, however, ranged from being fully open to fully online. Schauermann said it was the most collaborative approach to planning anything he has ever seen at the university, encompassing every department and school.
The university is ready and able to pivot within a day if that is needed to suppress any kind of outbreak. Pacific has a couple of advantages: Half of Pacific's students are graduate students with the majority of those in the medical professions. Most of those students have been meeting throughout the summer. The blend of undergraduate and graduate students provides diversity in the types of classes offered, budgets and residential options that it will be easier to pivot.
Schauermann said that the administration and board is in tune to the fact that financial success is as important as academic success. If the school has to close, education can't happen. If you have good budgets and know where your pivot points are help in this type of situation. The fact that Pacific is smaller means that the university can be more nimble.
How did Pacific get ready? Schauermann said Pacific prepared the entire university for a hybrid social distancing environment. Faculty developed plans to have professors who are considered high-risk be able to teach from home. There is lots of campus signage reminding people about wearing masks and social distancing. In addition, the campus is closed to the public for the fall semester.
Plans were put in place for dining for residential students to be provided while keeping social distancing. There are strict consequences for people who do not follow health policies, including the possibility of sending students home who do not follow the rules.
Like many other colleges, Pacific will take a significant budget hit. Schauermann believes Pacific is ready to take the blow and shift money around to keep the budget balanced.
As of Wednesday morning, 602 resident students. This is 300 short of normal. Undergraduate enrollment is 1,600 students, only down 100 from what is normal. 379 paid tuition who chose to stay home and take classes virtually. Graduate enrollment has not changed. University has tested 1,100 students for COVID with all negative results.
Club Calendar
All Club Activities Are On Zoom Unless Otherwise Noted
Wed., Sept. 9: Weekly Meeting, Noon
Program: Court Carrier, City of Forest Grove Rebranding & Business Opportunities
Thurs., Sept. 10: Executive Board Meeting, 7 a.m.
Wed., Sept. 16: Weekly Meeting, Noon
Program: To Be Determined
Thurs., Sept. 17: Board Meeting, 7 a.m.
Thurs., Sept. 17: Satellite Club Meeting/Thirsty Thursday, 6:30 p.m.
Location TBA
---